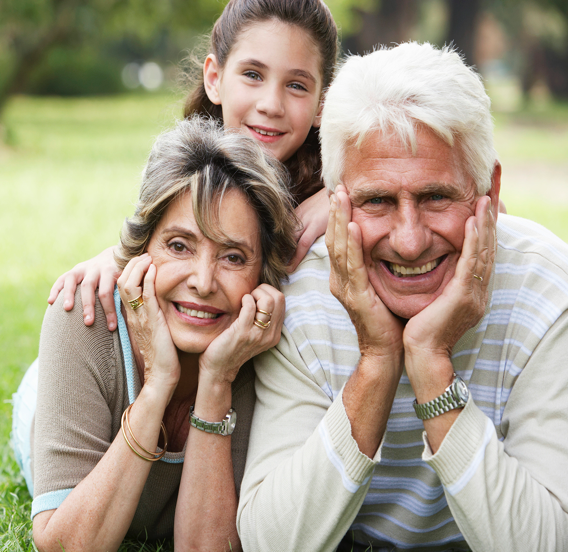 Featured Article
Three Easy Ways to Prevent Identity Theft
Identify theft isn't just a problem for the living. Hackers and thieves will often target the dearly departed, using their information to commit fraud. It can take up to six months for financial institutions, credit reporting bureaus and the Social Security Administration to receive, share and register death records. This gives hackers and thieves all the time they need. While family members aren't responsible for charges when someone steals their loved one's identity, it can still cause a lot of damage.
Here are three ways you protect your loved ones and your legacy.
1.) Write a cautious obituary. Obituaries often list a lot of personal information about the deceased - information that can be a treasure trove for identity thieves. With just a name, address and birthdate, a hacker can purchase someone's Social Security information for as little as $10. Leave information such as your address, birthdate, mother's maiden name or any personal identifiers out of the obituary. Not only will this stop identity thieves, but it will also prevent burglary.
2.) Pull their credit report. Your loved ones should request a credit report immediately after your death and another one six months later. This way, they can monitor your credit for any suspicious activity. They can request a credit report by visiting annualcreditreport.com.
3.) Notify government offices and financial institutions. It can take time for organizations to be notified of your death. In fact, an account can stay active with the Social Security Administration for up to 10 years with no activity. Have your loved one send a letter along with the death certificate to all banks, insurers, brokerages, and credit card and mortgage companies. They will also need to report the death to the Social Security Administration by calling 1-800-772-1213. Finally, they should contact the DMV to cancel your driver's license.
Thieves are ready to take advantage of grieving families. But, by acting quickly, you can stop thieves in their tracks and prevent any additional pain, suffering or grief.
Want more information on how you can protect your legacy and your family from identity theft? Assurant's Executor Assist can help protect your estate from thieves and hackers. This online tool sends notifications to all government agencies and financial institutions, and assists executors with official paperwork and managing social media profiles. For more information on how Assurant can help your executor manage your final affairs, click here.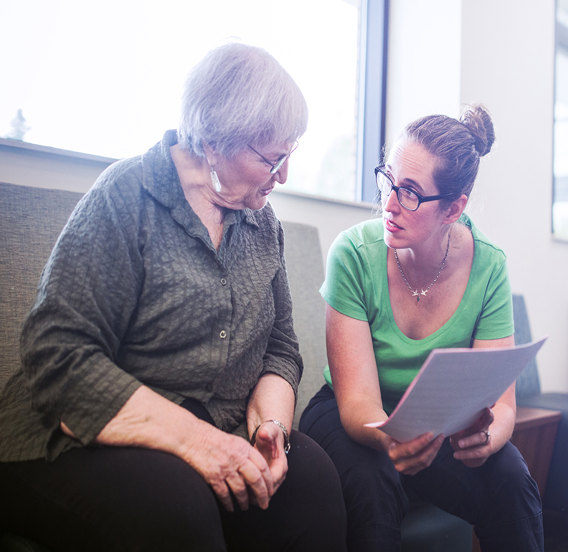 Featured Article
Eliminating the Stressors of the Executor
Being the executor of someone's estate can be a huge honor. It can also be a huge undertaking. An executor may be charged with overseeing a loved one's estate for any time between six months and a year. Without proper tools or knowledge, it can be difficult to settle someone's final affairs. But it doesn't have to be.
You can help your executor manage your final affairs by making sure they have support, resources and the help of friends and family.
1.) Hire a lawyer. Being an executor doesn't require a law degree. Just good attention to detail. But, depending on the size of your estate and whether you need to have a probate, an estate lawyer may be necessary. Help your executor out by having one already assigned to your estate.
2.) Make sure there are funds readily available. Your executor will oversee the day-to-day details of your estate from paying your taxes and debts to the upkeep of your home. While you may have life insurance to help cover the cost of your funeral and other debts, these funds may not be immediately available, potentially putting your family and your executor in a bind. Consider setting up a savings account or looking at alternative options like a final expense plan.
3.) Store your important documents in a secure place. It can be difficult and frustrating trying to locate documents after someone dies. Lack of proper documentation can hinder executors and family members from settling final affairs - not to mention add another layer of frustration to the grieving process. Make life easier for your loved ones by staying organized. Keep all your important documents in a secure place where your executor can easily find them. This includes:

Social Security Card
Vehicle title and registration
Loan documents
Credit card statements
Contracts
Deeds
Insurance policies
Recent tax returns and W-2 forms
4.) Get extra help. While your executor oversees managing your affairs after your death, it doesn't mean they have to do it alone. Ask friends and other family members if they'll be willing to pitch in.
Finally, and most importantly, make sure you've talked to your executor about what will and should happen after your death. Discuss your assets, finances and expectations. This will not only ensure that your executor will have an easier time managing your estate, but also that your final wishes will be carried out the way you envisioned.
Interested in learning more ways you can make life easier for your executor? Assurant's Executor Assist online tool can help a family member or the executor of your estate oversee your final wishes with just a few clicks. This online tool assists with completing final documents and notifying government agencies and financial institutions of your death, and helps prevent identity theft. It can even help manage your social media accounts. For more information on how Assurant can help your executor manage your final affairs, click here.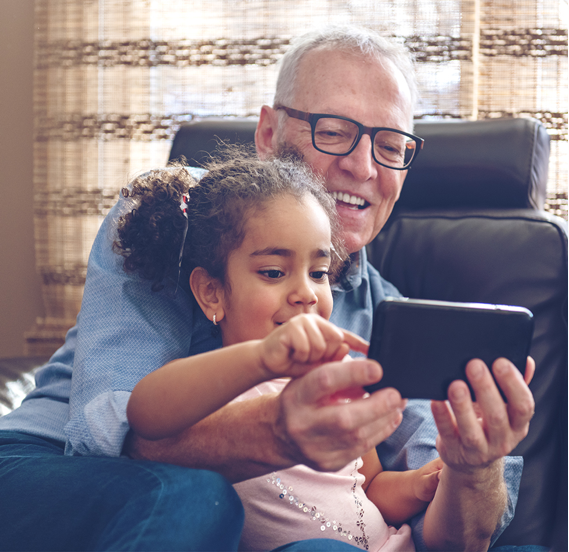 Featured Article
Managing Your Loved One's Social Media
Social media has become a great way to keep up with friends and family. But what happens when it's time to say goodbye?
According to a 2017 survey by The Digital Legacy Association, about 28 percent of people would like to keep their social media profiles active after their death. However, 85 percent haven't considered how they would like their memory to be preserved online. Not having a plan in place can mean losing valuable mementos such as photos and videos. Or worse: hackers, frauds and internet trolls may assume the identity of the deceased to sell their information or attack friends, family and other users. Here's how you can be manage your loved one's social media accounts and keep their memory sacred.
Of course, the first step is talking to your loved one. Learn their wishes for their digital legacy and create a plan. Find out which social media platforms they use and how they would like the account to be handled. Include their wishes in their will, but keep their social media account logins separate so this information doesn't become public.
Before making any proclamations of death online, notify friends and family that their loved one has passed on, including the distant relatives. Hearing about someone's death via social media can create strife and turmoil - not to mention hard feelings between family members.
Finally, research each social media platform's policies and terms of use regarding death. Facebook will allow you to delete or memorialize your loved one's account. Instagram also gives you this option. Twitter, on the other hand, doesn't offer any other option besides deleting the account. Whatever you do, don't log into your loved one's social media account - this could be a violation of the platform's terms of service. And could break a federal law!
When it comes to settling someone's final affairs, consider more than just their physical estate. Think about their digital estate as well. Consider what it means to have someone's social media profile still exist years after they're gone. Will it be a beautiful memorial for a loved one? Will it stir up emotions if they show up in someone's suggested friend's list? By being proactive about your loved one's digital legacy, you can ensure they're remembered exactly as they see fit.
Want more information on how to manage your loved one's social media? Assurant's Executor Assist can oversee your loved one's accounts and ensure their final wishes are met. This online tool also aids estate executors with completing final documents and sending notifications to government agencies and financial institutions, and helps prevent identity theft. For more information on how Assurant can help your executor manage your final affairs, click here.